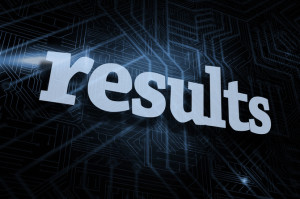 I help clients sell more and do more. Will you be next?
If you're already familiar with my material and ready to do BIG things, then click the contact link and request a free 20-minute consultation. I promise the tightly-focused consultation will deliver actionable value and be well worth your time. There is absolutely no obligation, and I will not pester you if we decide not to work together.
You can also check out my profile on LinkedIn. These two things will give you a pretty good idea if my methods and approach fit your goals. If so, let's talk!.
"Ok Corbin, your material looks really good… but I'm not sure yet — tell me more…"
When folks ask "what do you do?" I often say:
…"I help businesses and organizations do more and sell more".
…"I help businesses get those "impossible" projects done."
…"I write RFP responses that win".
…"I help people up their health health game."
Frankly, it's hard to put a nice shiny wrapper around everything I do. So let's cut to the chase.
If you need to:
Get sales-popping B2B copywriting done
Tune your website to optimize engagement, CTR and conversions
Create an RFP response that wins
Alternative health niche copywriting done
Take your health — or productivity — up a notch (or 10!)
Automate marketing and other business processes
I can help.
RFP Consulting Services | RFP Response Writing | B2B | B2G Government Proposal Writing
In the RFP Response game (a serious game to be sure — but still a game to be lost or won), only two things matter:
CAN you win?
WILL you win?
I offer assistance for both. Here's how:
In your free 20-minute RFP Response Consultation, I'll help you answer the "CAN YOU WIN?" question.
First, let's address the elephant in the room: most RFP bid processes are stacked against you…
Maybe 1 out of 5 — or 10 — or 100 RFPs are even worth bidding on.
After all, an RFP can take a lot of your internal time and resources.
RFP stakes are high. Right?
My FREE consultation alone could save you thousands of dollars in time and resources pursuing RFPs you have little — if ANY — chance of winning. (Contact me to set an appointment.)
If you and I decide your chances of winning are at least 50/50, I'll help you answer the "WILL I WIN?" question. If we work together, we'll go for the WIN!
Obviously, there is no guarantee of winning any RFP response. Unlike sales letters and web conversion funnels, there is only one throw of the dice; nothing to test against. It wins or it doesn't.
Together, we will heavily stack the deck in your favor.
We hired Links Business Group LLC to support us in the response to a very large and challenging government RFP.

Corbin Links supported and consulted with us through the entire process: crafting the response, responding to detail requests, suggesting the best ways to position the response. Thanks to his support and response writing, IBSS, Corp won the contract.

If you want a great shot at winning your next RFP response, I highly recommend Corbin Links and the team at Links Business Group LLC.

Bruce Arvand, Executive Vice President,
IBSS, Corporation
By engaging my RFP services, you free your preciously limited time for other money tasks such as prospecting, sales, or partnering with complimentary firms.
And while your'e doing that, I'll be busy creating your strongest, most compelling bid.
Take the first RFP-winning step today and request a FREE 20-minute RFP consultation.
Rates, Fees, Contract Types and Terms
Rates vary by project are based on :
The type, estimated effort, and complexity of the project
Project deadline
Amount and type of travel required — if any
Project length/duration
Availability and bandwidth to do the project

Note: my professional ethics do not allow me to take projects I don't have the bandwidth or fit for. This may factor in to whether or not I can take on your project at a particular time.

The degree of synergy / working relationship between us (do we fit for each other?)
RFP projects are fixed-price and custom fit to the client. We can discuss this during your complimentary consultation.
RFP Response Terms, Payment Types and Delivery
All projects are fixed-price: 50% down, and 50% on delivery.
Prices range from $1500 USD for basic RFP remote consulting (no content writing or creation), to $5000.00+ USD for end-to-end research and writing of complex proposals.
NOTE: In the spirit of full transparency, the ranges above are just that. HUGE 75-page + multi-vendor proposals may exceed the $5000.00 mark, or require special handling.
Things that affect price
I make every effort to accommodate my clients. To me, a long-term quality relationship is to be cherished above all. With that in mind, here are a few things which impact price calculation:
Sudden changes in requirements or delivery time.
Desire to cancel an active project.
Request to add services, such as additional research or pre-RFP 'detective' work, or train your in-house RFP team.
Delivery times range from 5 days to 3 weeks, depending on project size, availability, and delivery dates. I can usually tell you how long something will take in your free consultation.
B2B Copywriting Services
Now offering a full line of B2B Copywriting Services!
Long-form? Short-form? Web sales copy? Split tests? Analytics?
Got it.
If you need to:
…sell more product (or your first product)
…increase email / list subscriptions
…test long or short-form copy against your current control
…implement fast and effective split testing your website or email campaigns
…create new incentive / "opt-in bribes"
…understand your analytics or just create more useful reports
I just may have the answers.
I specialize in long-form and mid-length copy in the following areas:
Sales letters
Video scripts
Email auto responder series
Bookalogs
eBooks, long-form sales reports and related collateral
Analytics and split testing
Effective copy (paraphrasing the great David Ogilvy: copy that sells, not copy that is the most original or creative-looking) transcends all niches.
However, I firmly believe that focused niche speciality is the most effective. At this time, I write mostly (but not exclusively) for the following niches:
B2B, especially in the technology sector
Alternative health
Yes, an odd mix – that. But B2B and health/nutrition are my core areas of strength, and I've served both markets for many years.
Need to sell more online or via postal/direct mail? Need to create the winning RFP response? Or, just have better tracking of current spend? (Which alone could save you thousands or more each year…)
I can help.
Let's have a no-obligation, win-win FREE consultation. In this 20-minute consultation, we will:
Discuss your current projects
Determine the best course of marketing action (whether you decide to work with me or not)
Share specific action items you can do right now — today — without any obligation to hire me
Why make such an offer?
Frankly, it's the best way to offer you real no-risk value up front. You're busy, your customers are busy, and I'm busy too. we'll make our time together ultra-useful, and information packed. My goal is help improve business marketing results — wherever and whenever.
You ready?
Fill up the form, and my assistant Elise or I will be in touch to schedule your FREE consultation.
I look forward to working with you!